Reese's Pieces
---
Share this
Reese's Pieces born in Southwest Virginia on July 27, 2010. My husband Bill and my son Christofer took a road trip from Springville, NY to pick him up after seeing his cute face online. It was a match made in heaven.

Reese is kinda dopey and is afraid of the vacuum, garbage bags, his own reflection and pretty much anything that moves or makes noise. His bark is a bit loud especially when the mail lady comes but all in all he is a very sweet little lover boy.
Come on just look at that face!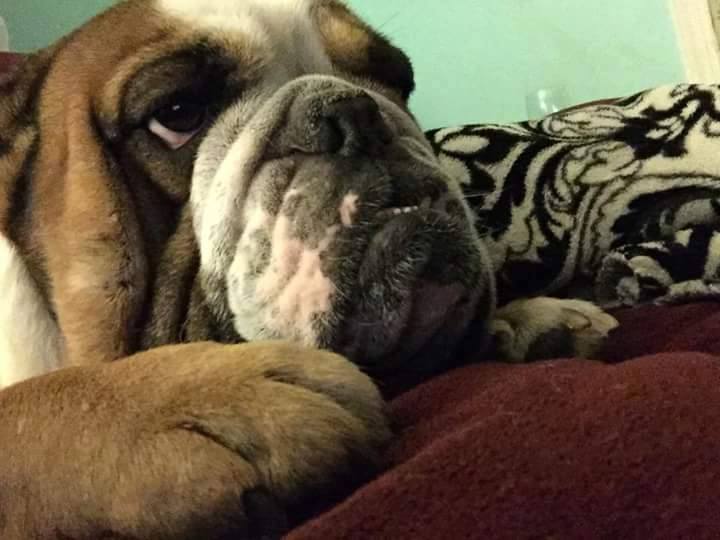 Reese is AKC Registered
This boy is available for Stud Service we charge an $800.00 fee to use our blood line. If you are interested in using Reese for a stud please contact us.
Looking to add a fur baby to your home or breeding program?
Please dont hesitate to contact us for more information.
Contact Us