Tootsie Roll
---
Share this
Tootsie was born in Lancaster, PA on October 29, 2010. Once again my husband Bill and son Christofer went on another road trip to pick up this little munchkin.

Tootsie is fierce and acts like a bunny and kitten all in one. She jumps as high as she can and chases everything. Tootsie runs around the yard with sticks longer than 5ft. She is one crazy bulldog, and LOVES to bury herself in the snow.

Tootsies great grandfather is CH Scruggabull Rocky Top and was the bulldog in the movie "Leatherheads" with George Clooney.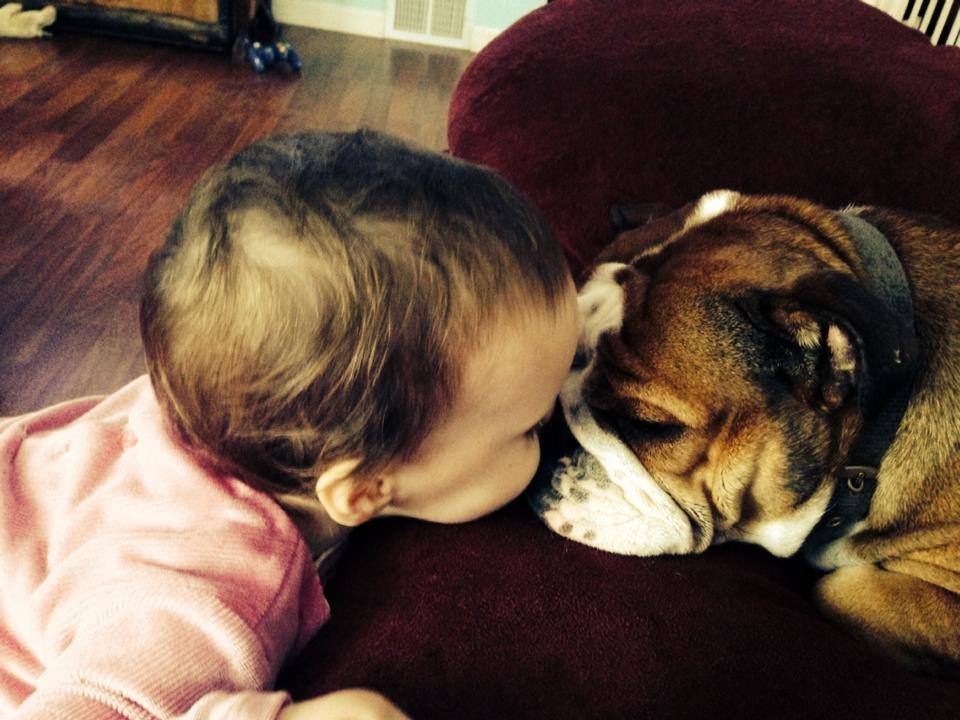 Tootsie is AKC Registered
Looking to add a fur baby to your home or breeding program?
Please dont hesitate to contact us for more information.
Contact Us